Rodeo Massacre are a French Swedish band that have lost no time in building their world up, since residing in the Capital City of London.  They even have their own London night club Clap or Die in Camden.
Cornershop have always promoted Rodeo Massacre, from the first time that Tjinder saw them at Lucky 7 Record Shop.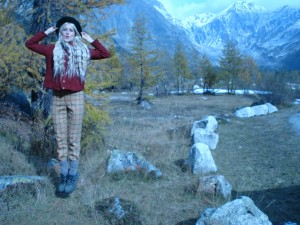 This was the first time he met Izzy, their lead singer, and since they live in the same quartier they have met regularly, and got to know each other more.  Pop fact pickers Izzy has even babysat Mr Singh's two children.
Well now, all this has culminated into "Zombies, The Year Of The Infection" a Cornershop mix of Rodeo Massacre's "Zombies Of Life" from their forthcoming album on Smoky Carrot Records.  People and Zombies are digging it – listen to the preview below, see what you think:
Zombies, The Year Of The Infection - Cornershop Mix of Rodeo Massacre
To Download this track, full length and for free, please click on the Down arrow on the right of this player below.
Rodeo Massacre – Zombies of Life (Cornershop Remix)