We are pleased to release something a little different, for all ages – a Read Along 7″ Vinyl Book, based on the Cornershop song answering the important question: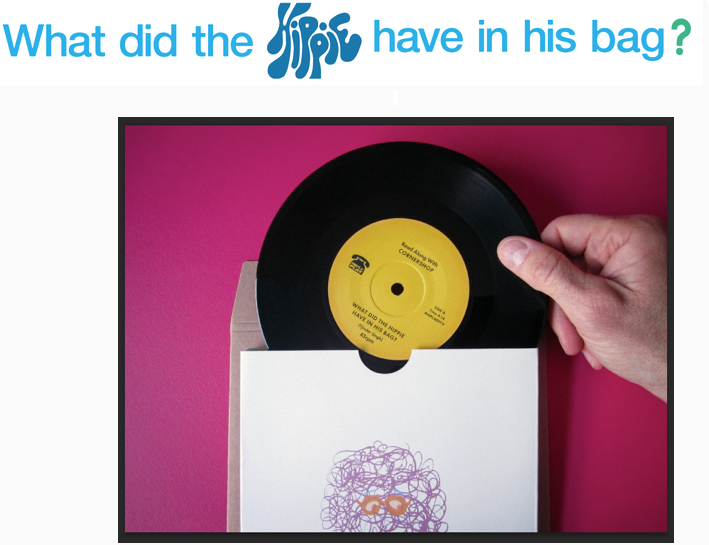 "They said it couldn't be done, that the book industry was as difficult as the music industry, that the children's section of the book industry was actually the most aggressive of the book genres – to do an illustrated book with a vinyl record was folly, that we would fall off the edge of the world.
Well, we nearly did…until we decided to do it on the principles of E.F. Schumacher's 'Small Is Beautiful' utilizing our trusted art designer Nick Edwards, local east end printing, our brilliant vinyl manufacturing team, and ample play headquarter staff, bypassing book distribution and doing as much by ourselves – the outcome, a limited edition of 1000 hand crafted unique books, chiseled by our record company staff and lovingly presented to you in 7" glory, and classic 45rpm."
Tjinder Singh
Renowned sleeve artist and illustrator Nick Edwards (4AD, XL) went partying with Tjinder's quirky lyrics & together they have created a wonderful world of mountains, spacecraft, dragons, Kurt Vonnegut…needless to say this is not your everyday journey.
Give it to children, give to adults, keep one for yourself – everyone needs the happiness of the hippie in their life.  Original, Colourful, Educational, Singh-alongable, Memorable, Funkyful, and of course Collectible.
"Such a great idea & a lovely record" Peter Paphedis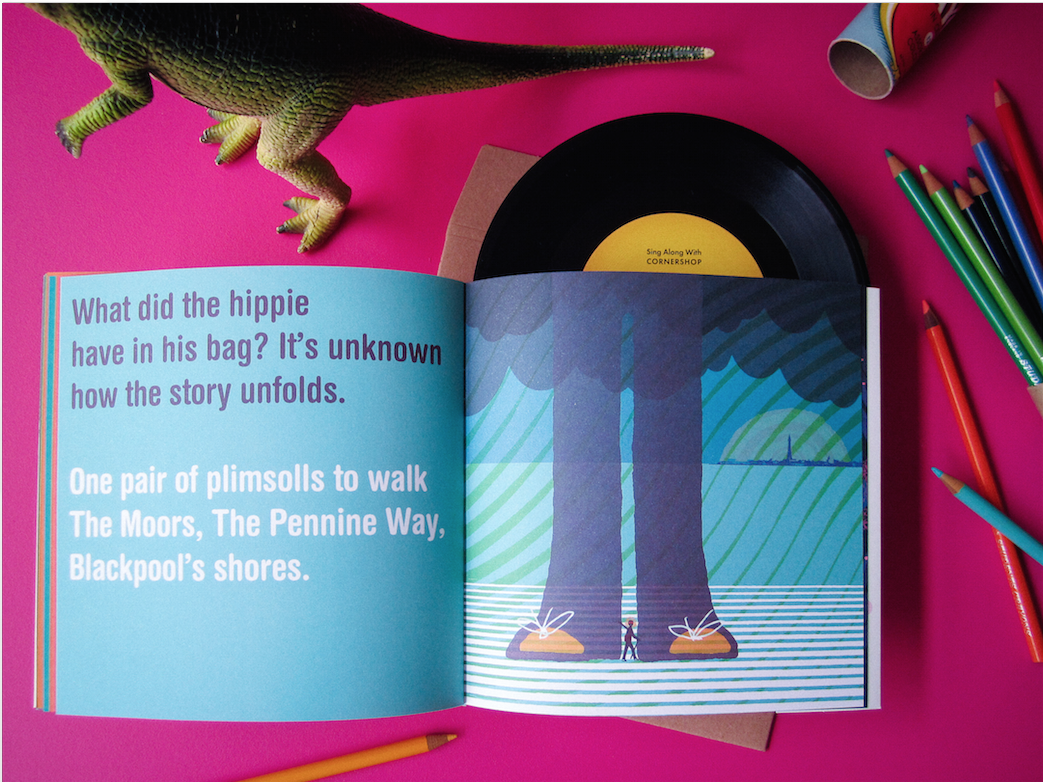 Order your copy via our Ample Play Records shop
Each book costs £10, £8 when you order 3 or more.