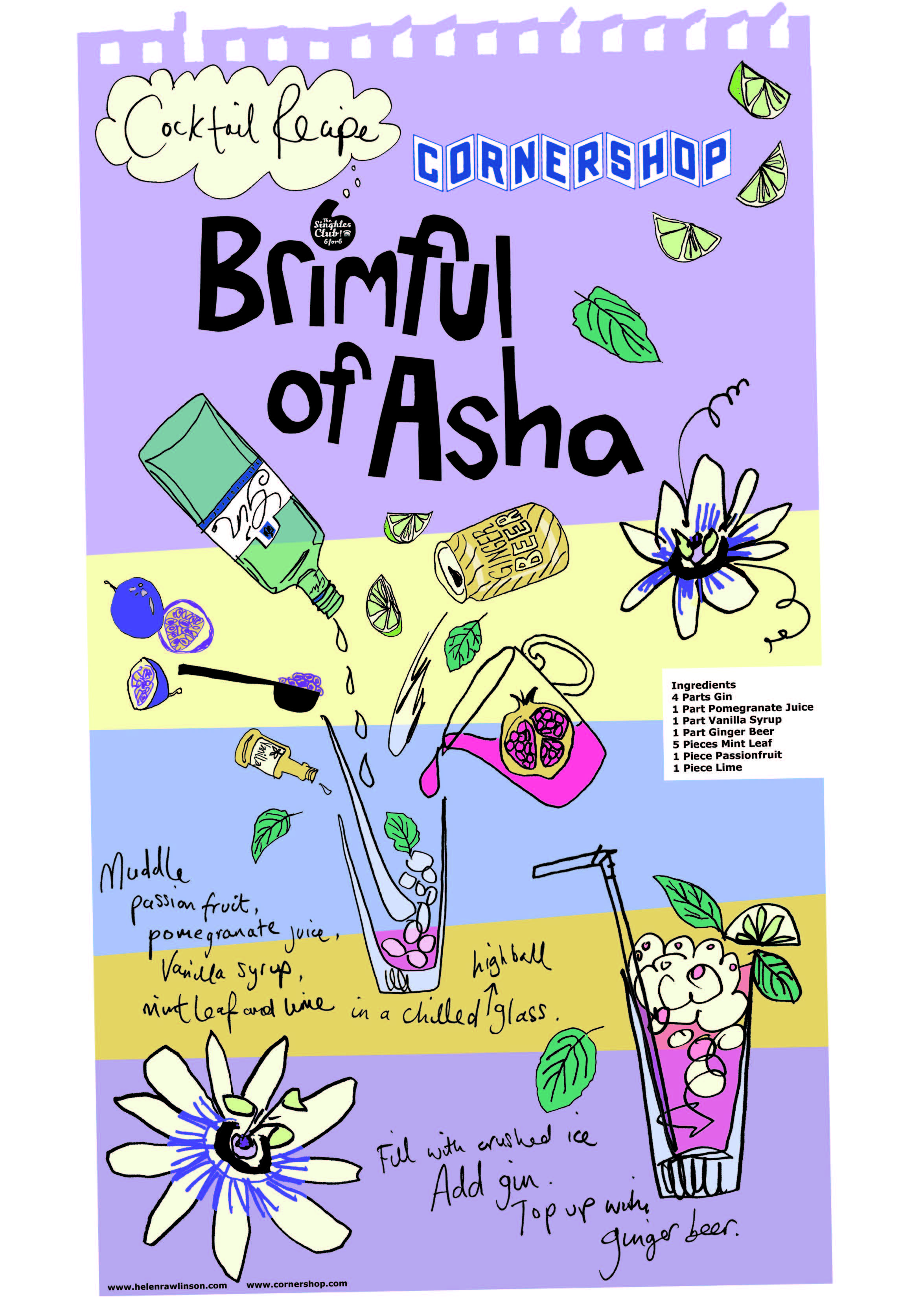 4 Parts Gin
1 Part Pomegranate Juice
1 Part Vanilla Syrup
1 Part Ginger Beer
5 Pieces Mint Leaf
1 Piece Passionfruit
1 Piece Lime
How to mix this cocktail : Muddle passionfruit, pomegranate juice, vanilla syrup, mint leaf and lime in a chilled highball glass. Fill with crushed ice. Add gin. Stir. Top up with ginger beer.
Illustration by Helen Rawlinson
Download your PDF poster recipe here:  Cornershop – Brimful of Asha Cocktail – designed by Helen Rawlinson