Cornershop Video Showcase at Cine East & Winterwell Festival Headline 1 July 2012
CORNERSHOP & AMPLE PLAY VIDEO SHOWCASE AT CINE EAST
We have been invited to part in Cine East on 1 July 2012. All our videos from the last year, as well as the artists we are releasing through our label Ample Play, will be shown on a on a big screen at a location in the East End of London.
A longer programme with all the videos from the last three albums will be shown at a location to be confirmed.  Please email us at info (at) cornershop.com for for exact screening times & locations.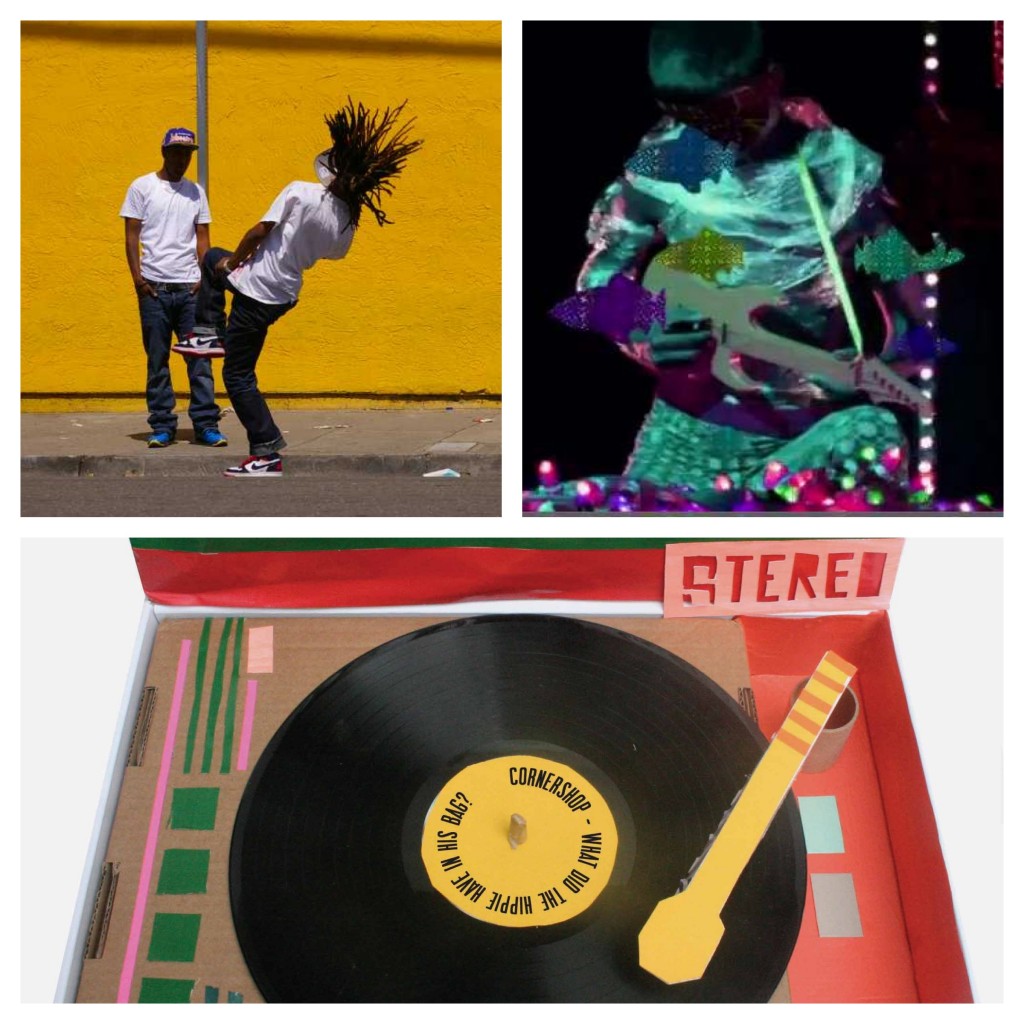 CINE-EAST: 1000 films, 100 venues, 1 celebratory day of completely free cinema. www.eastendfilmfestival.com
With films for young and old from every corner of the globe, join us as we blanket every cinema, bar, cafe, nook and cranny of london's East End with documentaries, dramas, animations, live music, talks, film clubs, competitions…. In fact all things film and all this free.
WINTERWELL FESTIVAL HEADLINE
A chance to see 'What Did the Hippie Have in his Bag?' performed live. An eclectic range of music, good people and fancy dress is what this festival has always been about, since starting in 2007. Winterwell offers a truly intimate party experience, attracting a discerning and sophisticated crowd of people who prefer 'glamping' to camping.  With only 1500 guests there is no danger of losing your friends, tent or sanity as is often the case at larger, more chaotic festivals, and the certainty of spending a weekend with like-minded people.
WHERE: Heart of the Cotswolds, a few miles from Cirencester
Headlining Sunday 1 July – WEBSITE: www.winterwell.co.uk
Next Post